Back to Blog
A day in the life of… a Digital Marketing Analyst
21.03.2018 - by Polly Norkett
SHARE
(Psst… We're hiring another Digital Marketing Analyst right now! So if you like the sound of the role after reading Polly's post below,  you can apply for the job today. )
During my first interview for the graduate role at Three Whiskey, I was introduced to a member of the Organic team. I thought that valuing preservative-free produce was commendable, but that they probably didn't need a whole team for it.
My knowledge was basic at best and it's safe to say I started my digital career feeling somewhat out of my depth. Fortunately, I was surrounded by the coolest flotation devices possible – an approachable team of colleagues; imparting their knowledge and experience at every turn. They're experts in their respective fields (only one of which is Organic, but all of which are sustainable), and they've kept me afloat with more than a few words of encouragement.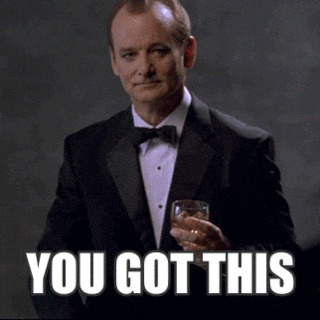 Compiling a post about a day in the life of a Digital Marketing Analyst has been tricky because – queue cliché – there is no typical day in the Three Whiskey office. But without further ado, here's my best attempt.
8.28 – Arrive at work to find Yvie, Director of Organic Marketing, already half an hour into a client call. She waves emphatically to make up for the lack of a 'good morning' and gives me a frantic thumbs-up when noticing me head straight for the coffee-maker. Priorities, aligned. (Don't worry, she'll get to leave early under our flexitime policy.)
8.33 – Back at my own desk and feeling Gollum-esque about my mug of coffee, I check my emails and then sign into Hootsuite to review the social accounts we run for our client MESM.
8.40 – I spend half an hour or so scheduling MESM's social posts based on what's been trending and what's coming up in the world of #ClinicalTrials.
8.45 – The second pot of coffee is already brewing. Praise be.
9.12 – I have some ideas about how we could extend our organic reach using Tweetchats and pop my suggestions over to Emily, our Content and Social Media Strategist. Innovation is actively encouraged and always taken seriously here, which makes for an incredibly open and collaborative work environment. I think that's pretty cool.
9.45 – With a little blue 'tick' next to social planning, I check the rest of my to-do list. Hastily put together before work drinks at Flat Iron on Friday, I can just about make out that I must complete a series of on-page recommendations, to help a client's brand websites become more visible in search engines. Best get on.
10.01 – I am briefly distracted by some pun-derful emails from Charlotte, one of our Project Managers, reminding us that she's entered a Three Whiskey team into the Borough Market pancake race and is expecting the volunteer emails to flood in at any second. She thinks it will be flipping good fun and would feel a bit crêpe if we didn't have a full team. [Pun rights strictly the property of Charlotte Kelly].
10.09 – I've spent far too long thinking up puns, so batter get on with my on-page recommendations…
11.01 – The office is an industrious hum of tapping keys and hissing hard drives. Sean Philip, our Client Director, breaks the silence to ask us if we know what the national animal of Scotland is. It's a unicorn. Cue small debate on Sean's use of the term 'animal' as opposed to its more appropriate counterpart 'mythical creature'. Haley, our Paid Media Manager, muses that if she were a mythical creature, she'd probably be a unicorn. We all agree. Keys resume tapping.
11.45 – I finish up the recommendations I've been working on and send them over to Team SEO for proof reading and quality assurance. I have some time to spare so I put together the daily spend report for our AdWords accounts, because turning numbers into tables into graphs still makes me feel clever. I studied English Lit, okay?
13.10 – I check out some industry blogs on my lunch break and find out that 'nomophobia' is the fear of not being near one's mobile phone. We have a word for that now.
13.21 – I head out to get some fresh air. My colleague Matt, a Paid Media Analyst, is vaguely vegan and wants to try a new stall in Borough Market so we wander over. We've recently discovered a local discount card, so feel extra savvy when spending less than £7 on glorified supernoodles.
Image: Garry Knight
13.49 – We arrive back into the office midway through yet another debate over whether Facebook is listening to us through the microphones on our mobiles.
13.55 – The 'foil hat' crew remain convinced.
13.56 – I receive an email from Arlie, our Content Marketing Manager, gently reminding me that I have volunteered as tribute to write a blog post. I start thinking about formats and Hattie, our Marketing Manager, puts forward a 'day-in-the-life-of' concept. I think that will probably work. #Blogception #MetaBlog #StopHashtagging.
14.00 – My weekly 1-2-1 with Haley takes place, as is our custom, at Jerwood Space (a nice coffee shop opposite the office). We ease ourselves into our meeting by hatching plans as to how we could Feng Shui the Three Whiskey office, before getting into real-life work conversations.
14.58 – Having re-managed my time with Haley and set independent learning goals for the coming week, I get back to the office to work on a new business document which Tom, our Managing Partner, has asked me to help with. I read through the brief and double-double-check any questions with Tom before getting started.
15.30 – Much to the dismay of Mareike, our Senior Project Manager, we collectively Veto the 'Metallica Anthems' soundtrack for chill afternoon listening. Aptly, one of Three Whiskey's Research Strategists, Mariam, takes charge: "Okay Google, play Throwback Thursday by Spotify". It's Monday but no one complains. To the sweet sound of Destiny's Child, I carry on with Tom's proposal.
16.44 – Putting my degree to good use, I've switched up some of the extended sentences and ensured a continuity in tone of voice throughout Tom's proposal. He's happy with this as a first edit but I know it will go through numerous quality assurances before being signed off. I learnt very early on that 'Three Whiskey doesn't do things by halves' is a serious understatement.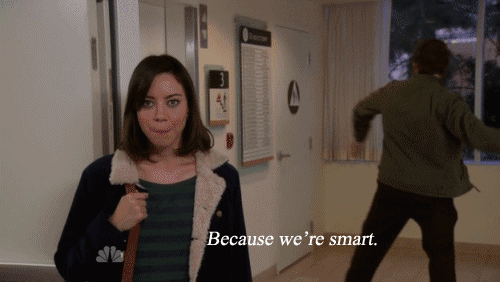 5.04 – Having wrapped up any loose ends and made my to-do list for tomorrow, I finish up. As I mentioned earlier, the office works on flexitime which means we can arrive any time between 8-10am in the morning and then leave earlier or later depending on our start time. This makes a work-life balance realistic and achievable. Retaining a social life and a job was possible as a graduate. Who knew?
If you'd like to be kept up to date with news and resources from Three Whiskey, sign up to our mailing list.